Smokefree Hackney
NHS Community and Bilingual Stop Smoking Service.
This service, delivered by Shoreditch Trust, can provide everything smokers need to manage and maintain a successful quit.

---
We can help you to give up for good.
Our team meets with each individual and finds a quit plan that works for them. We look at the reasons and triggers for smoking and tackle them, reducing the motivation to pick up a cigarette.
This means that not only are cravings dealt with, through Nicotine Replacement Therapies and pharmacological medicines such as nicotine gum, lozenges, patches, or Varenicline, but that the urge to smoke is lessened. Our evidence-based approach therefore improves the chances of a quit attempt being successful.
The personal advice and encouragement of our specialist advisors also helps our clients stay on track and continue on to a successful quit attempt.
Evidence shows that smokers are over four times more likely to quit with support. Accessing local Stop Smoking Services during a quit attempt means that you get all the support and information you need.
"The advisor was really lovely and made it clear that it was my choice to choose which products I wanted. The information and advice was very good, a wide range of leaflets and different options were made available to me. I read all the material, it was so helpful to me. I acted on the information and advice provided, it was easier than I thought. I was so excited when I quit. I told my niece, uncle, brother and wife to go to the clinic." Male client, Turkish.
We offer:
• Initial motivation and assessment sessions
• FREE weekly stop smoking programme for 6-12 weeks
• Convenient appointments
• A 12 week programme of free medication (prescription charges may apply)
• FREE advice and motivation from trained advisors
• FREE weekly carbon monoxide monitoring.
As well as the financial benefits of stopping smoking, those who join our 42 day programme experience physical improvements including a better sense of smell and taste, and more energy.
Longer term, those who stop smoking are able to reduce their risk of heart disease and lung cancer, and protect others from their second-hand smoke.
For further information contact us:
fred@shoreditchtrust.org.uk ¦ 020 7033 8509.
Or visit:
www.smokefreehackney.org 
What's On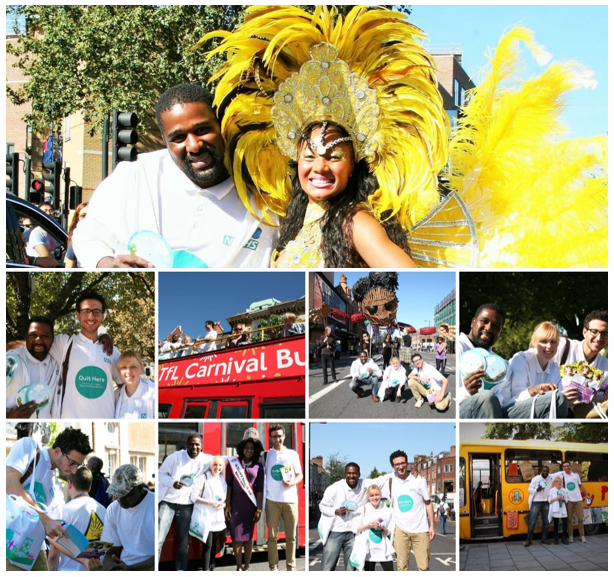 If you're ready to quit, come along to one of our free clinics:
Monday 2pm-5pm
SHELTER
4 Tyssen Street
Dalston
Hackney E8 2FJ
Last appointment – 4pm
Tuesday 10am-1pm
Peter Bedford's Kingsland Hub
242 Kingsland Road
E8 4DG
Last appointment – 12pm
Wednesday 10am-6pm
Shoreditch Healthy Living Centre
170 Pitfield Street
Hackney N1 5QJ
Last appointment – 5pm
Thursday 2pm-5pm
Hackney Service Centre (HSC)
1 Hillman Street
Hackney E8 1DY
Last appointment – 4pm
Thursday 5pm–7.30pm
Homerton University Hospital
Room 7a
Outpatients Department
Homerton Row
Hackney E9 6SR
Last appointment – 7pm
Sunday 11am-2pm
Homerton University Hospital
Room 15
Outpatients Department
Homerton Row
Hackney E9 6SR
Last appointment – 1pm

Please note: There may be an official photographer taking pictures on event days. If you do not want your picture taken, please inform the photographer and we will ensure your image is not published and will delete the photograph. Photographs may be used to publicise the event itself and in general publicity (e.g. leaflets, newsletters, local newspapers etc.) to promote the stop smoking service.