Health Coaches
Do you want to become fitter and healthier?
Do you need some support to make these changes?
---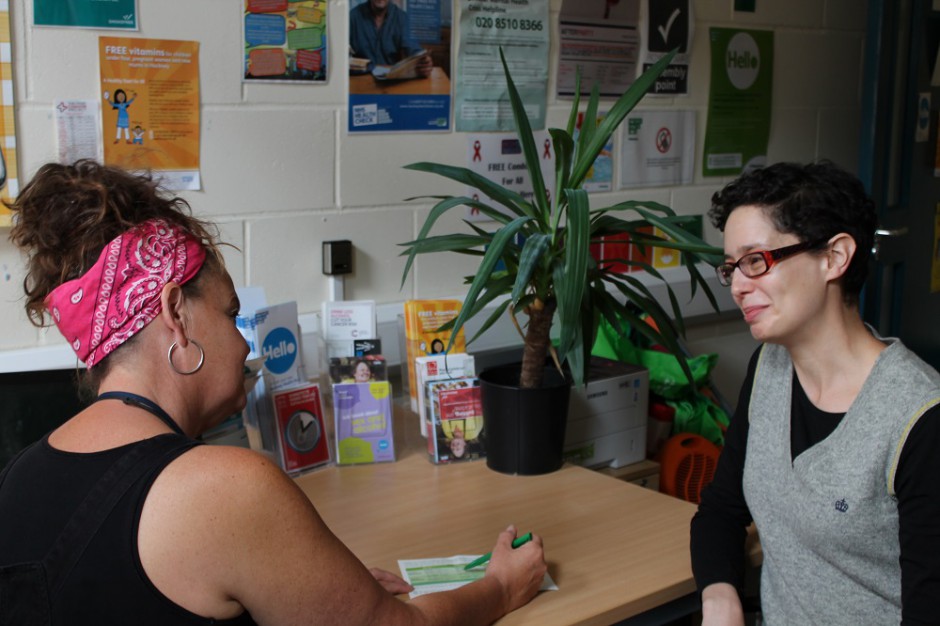 Health Coaches
Shoreditch Trust Health Coaches are available in three locations in Hackney to help you identify and work towards achieving your own personal health and wellbeing goals.

Health Coaches are trained to offer a listening ear and provide support, motivation and encouragement as you make lifestyle changes to improve your health and wellbeing. Together, you can create a Health Action Plan which can help you to make small but significant changes in your life to improve your physical, mental and emotional health.

You can meet your Health Coach regularly to discuss progress towards your goals, learn from their expertise and make the most of local services and opportunities available to you.

Goals might include:
• Losing weight
• Building exercise into your weekly routine
• Learning new life skills
• Meeting new people.

As a Hackney resident, you can access to up to 12 one-hour sessions spread over four months - for free!

To find out more please contact your local Health Coach using the contact details below:
Stamford Hill Community Centre
Stamford Hill
London
N16 6RZ
Your local health coach is:
Jo Williams
jwilliams@shoreditchtrust.org.uk ¦ 07584 604 242

New Kingshold Community Centre
49 Ainsworth Road (off Well Street)
London
E9 7JE
Your local health coaches are:
Jo Evans
joanne@shoreditchtrust.org.uk ¦ 07584 597 885
Teresa Buckland
teresa@shoreditchtrust.org.uk ¦ 07584 598 086

The Shoreditch Trust Healthy Living Centre
170 Pitfield Street
London
N1 6JP

Your local health coach is:
Teresa Buckland
teresa@shoreditchtrust.org.uk ¦ 07584 598 086
The Hackney Health Hubs project came to the end of its pilot phase at the end of October. Health Improvement Services are no longer running. If you are interested in any of these services, please contact the following organisations:
For support to stop smoking, please contact Smokefree Hackney:
fred@shoreditchtrust.org.uk ¦ 020 7033 8509.
For contraception and sexual health support and advice, please contact the Homerton HSHS (Clifden Centre) on 020 7683 4103 or Brook.
For NHS Health Checks, please visit your local GP.
For alcohol screening, please visit your local GP or pharmacies.
For weight management and formal physical activities, please contact your local GP to be referred to the new GLL (Better) lifestyle service.
For Healthy Start for All information, please visit your local GP.
What's On
Exercise classes are on offer in your local community centre! Come along to enjoy some social exercise and improve your fitness!
For a timetable and more information, please click here.