London Children's Bookswap 2017
Are you hungry for stories?
Looking for a new adventure?
Swap your old books for new favourites at London Children's Bookswap!
---
11 February 2017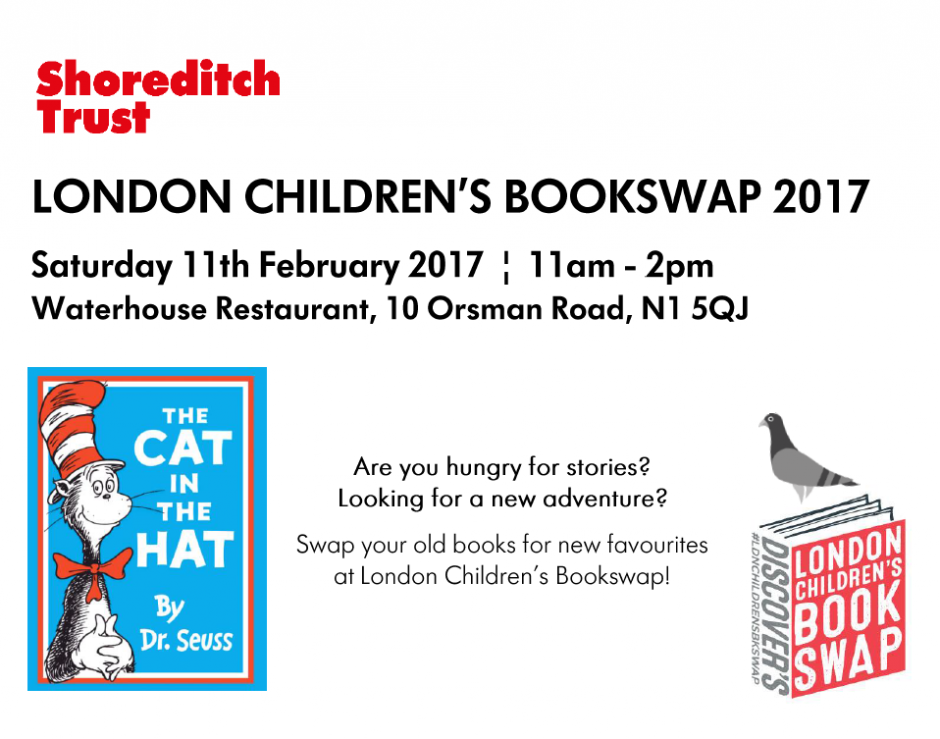 Saturday 11th February 2017 ¦ 11am - 2pm
Waterhouse Restaurant, 10 Orsman Road, N1 5QJ

"I sat there with Sally.
We sat there, we two.
And I said, "How I wish
We had something to do!""
Looking for something to do this weekend? Come along to our FREE Discover's London Children's Book Swap event this Saturday 11th at Waterhouse Restaurant for fun activities such as storytelling, (including Dr. Seuss' The Cat in the Hat!), a bookstall, a play dough/craft table, badge-making and library registration from the local library, and healthy snacks.