Offers from Cafédirect Handpicked
Cafédirect Handpicked have kindly extended two festive offers to the Shoreditch Trust Community!
---
15 November 2016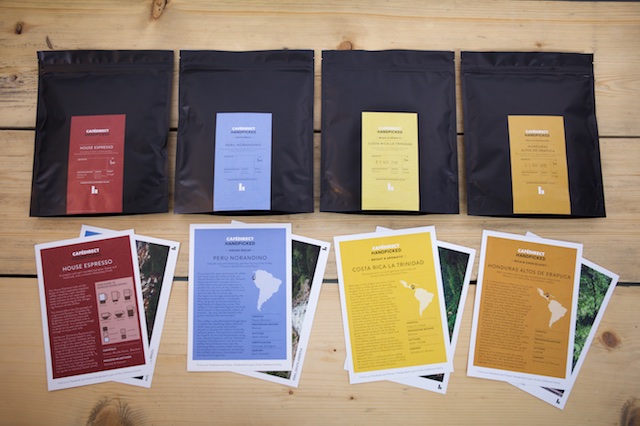 Shoreditch Trust staff, family, friends and supporters can claim some fantastic opportunities from ethical coffee brand, Cafédirect.
1. Cafédirect Handpicked is a premium coffee subscription providing freshly roasted coffee from their roastery in London Fields. Discover a different ethically-sourced coffee each month or receive your favourite every time. Use code SHOREFIRST to get your first bag for £1 and SHORE15 to get 15% off Gift Plans, perfect for Christmas!
2. Find out about a bespoke Christmas Blend of 250g of excellent, freshly roasted coffee from Cafédirect growers. This can be personalised in a stylish gift box and delivered individually or to a location of your choosing. Contact Cafédirect Handpicked and let them know you are part of the Shoreditch Trust Community!
http://handpicked.cafedirect.co.uk/
Cafédirect Handpicked is a premium coffee subscription, part of the Cafédirect family:
"We connect small farmers with intrepid drinkers - adventurous types who want to taste rare and exciting coffees. Our Cafédirect Handpicked coffees are carefully selected and hand roasted in our dedicated roastery in London. Every month we send you a freshly roasted coffee from around the world through your letterbox, so that you can then travel an uncharted world of coffee flavours, textures, roasts and brews from your own home. By escorting our drinkers on a journey for their palate, around the world of coffee, we can help them explore and understand their tastes.
We work with microlot farmers from around the world, sourcing our coffees from tiny plots of land, usually at high altitude and farmed by smallholders. They make for the best beans you'll ever taste because to put it simply they get a lot of the farmer's love.
Over the last 25 years, we've cultivated close friendships with many of the farmers who supply us – something on which we pride ourselves. This means we get first dibs on many limited supply coffees, and that trust and goodwill infuse all our work – and your coffee.
If you enjoy coffee and trying new things, if you're interested in drinking from beans that are both limited in supply and completely unique, then we're the coffee club for you!"
Cafédirect are proud to have a pioneering history of bringing the first Fairtrade certified coffee to the UK.
They were born following the coffee crisis in 1989 when an international coffee agreement which had fixed global prices according to the cost of production, collapsed. Middlemen swooped in to buy the coffee and the lives of millions of smallholder farmers around the world was in jeopardy as they were left with no choice, but to sell their harvests at rock bottom prices.
In response, three coffee growing communities from Peru, Costa Rica and Mexico each shipped a single container of coffee, loaned on trust, to the UK. The beans were roasted and sold through church halls, charity shops and at local events. And so Cafédirect was created.
Three years later, the Fairtrade mark was launched and they were the first coffee brand in the UK to carry it.
Since then they've grown into an ethical hot drinks brand with a mission to use business as a force for good. They now work with over 40 producer organisations in 14 countries. They champion the work of small farmers and deliver delicious products, always committed to having a positive impact for people and the environment.
Shoreditch Trust is proud to stock Cafédirect coffee in all its social enterprises, including Waterhouse Restaurant and Conferencing.