Active Citizens
Shoreditch Trust delivered the Active Citizens programme in partnership with the British Council between 2012 and 2016.
---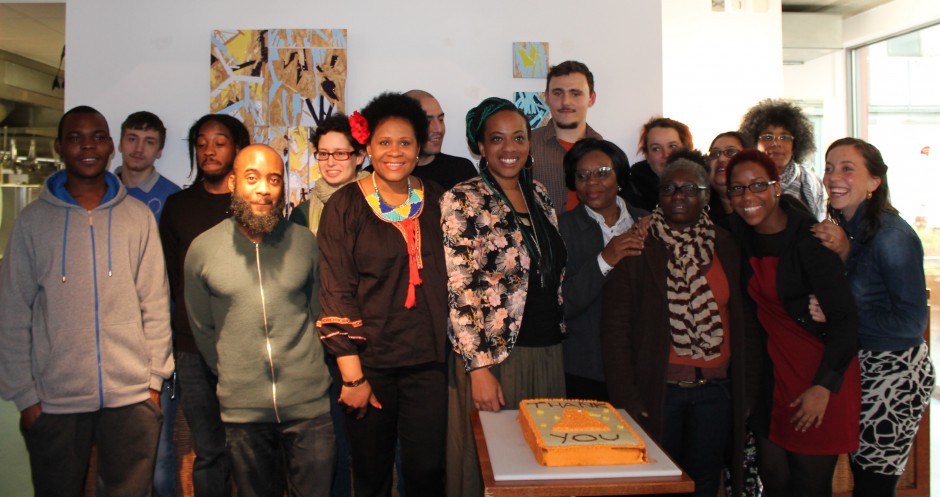 Active Citizens brings together individuals from all over the world who want to instigate positive change in their community, enabling them to share ideas and make attainable plans for improving the environment around them.
The programme allows participants to learn from each other, sharing different views, beliefs and perspectives to increase self-awareness and broaden the mind. Connecting people who share the same desire to build a fairer, more inclusive society facilitates global networks of community leaders. Through social action projects in their communities, Active Citizens are encouraged and supported to create sustainable change both locally and globally.
From 2009 to 2016, Active Citizens has engaged 40 countries; over 450 partners; and over 130,000 participants, resulting in 5,000 social action projects worldwide.
People are becoming increasingly connected across the globe and Active Citizens envisages a world where these connections lead to positive outcomes, for a more sustainable world for everyone.
The Active Citizens journey allows participants to gain a fresh perspective on themselves, others and the world around them. Active Citizen participants will have:
• A strong sense of their own culture and identity
• Knowledge and understanding of their local community
• Project planning, leadership and management skills
• Responsibility towards sustainable development
• The ability to recognize value in, and work effectively with, difference
The Active Citizens journey
Shoreditch Trust worked with 30 people from Hackney and delivered the Active Citizens journey workshops which comprise four different phases, outlined below:
1) Identity and culture
The concepts of identity and culture are introduced, discussed and explored, allowing participants to better understand the beliefs, behaviour and attitudes of themselves and of others.
2) Intercultural Dialogue
Participants are shown how to use communication skills to promote empathy, trust and understanding within and across cultures.
3) Local and Global Community
The relationship between 'community', and identity and culture is explored, allowing participants to identify the problem in their own community they would like to tackle, and who they need to engage to achieve their goals.
4) Social Action Planning
Participants plan a social action initiative in their community, carefully considering their aims, intervention strategy and delivery proposal.
Check out the Active Citizens website here.