Sunny Kleo
---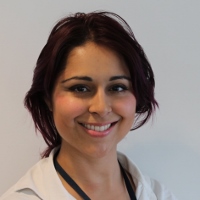 Sunny is a Delivery Coordinator within the Food for Life team. She loves to learn and talk about food, and has always been interested in different people's perceptions of it.

Her background is in Psychology and Education, and she has worked in skills-delivery for a number of years, both in schools and with charities. Due to her PhD, Sunny is often asked by the BBC to be an expert panelist on topics varying from ethnicity and identity, to relationships and wellbeing.

Sunny loves to spend time in the sunshine with a good book, as well as a yummy snack; her favourite quote is by Cicero: "If you have a garden and a library, you have everything you need."
Tel.: 020 7033 8573
Based at Head Office, Orsman Road
Sunny is involved in:
Food for Life