Claire Smith
---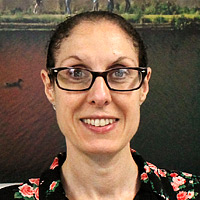 Claire Smith is HCT Group's Head of Community Transport and Stakeholder Engagement. Claire is responsible for developing the Community Transport operations in London (Hackney, Camden, Islington, Haringey, Lambeth and Southwark). Her role focusses on the needs of the communities in which HCT operates – as well as the partnerships and stakeholders that support them – to deliver a highly effective service to everyone. In particular, she is also responsible for HCT's pilot for the CCG project, the Ageing Better travel buddy programme to older people in Hackney at risk of social isolation and a fantastic new service JoinBookDrive.

Before joining HCT Group, Claire worked at Nacro, the UK's largest national crime reduction charity, where she was the service manager of a flagship helpline for individuals with a criminal record seeking support and advice on disclosure, education, training and employment – and for employers seeking to recruit people with convictions safely and fairly.

Prior to that, she worked as an Assistant Director for School-Home Support, a national children's charity that supports vulnerable children and young people, working with them and their families to help them overcome the barriers that are preventing them from being in school, ready to learn. This built on eight years of increasingly senior roles at Catch22, another national crime reduction charity working with the most disadvantaged and vulnerable young people in our society, with her final 5 years in Hackney leading a pupil referral unit and youth inclusion project. In 2002, she was called to The Bar for England and Wales, but decided not to practice as Barrister and to follow her passion to support people to live fulfilled lives and offer choices to them that they may not have been aware of.